MCS datalogger
---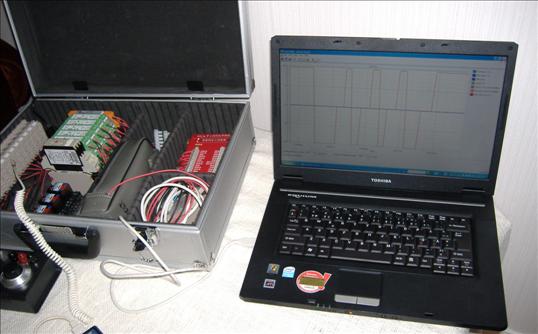 Features:
Logging of 8 channels,all individually galvanic separated from the process.

The 8 channels selectable between 8 analog and 4 digital.

All 8 analog channels configurable such as input signals are selectable ±10V, 0-+10V, 4-20mA, 0-20mA etc,etc.

4

pressure transducers 2 pcs 0-100 bars,2 pcs 0-400 Bars,risetime:1mS for logging hydr presssures and pressure peaks.System communicates with laptop via the USB-port (fast respond time).

Equipped with earthfault monitoring such as an intermittent fault in the process which is suspected to be triggered by an earth fault can be logged and plotted.

Equipped with Currenttransformer/converter. Amps AC to 4-20 mA DC

 

Unlimited logging.System uses the laptop`s capability and can be left in logging mode for hours, days,weeks etc.

When logging is completed the system can zoom in and out into the curves and different parts can be selected and saved as JPG-files for later analysis.Excel files can be saved upon request.

Complete system stored in handy aluminiumcase that is handcarried together with the laptop to the clients site.
---
—————————————————————————————————————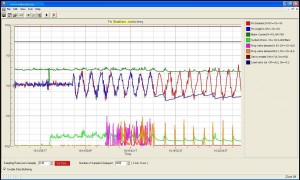 Example of a logging where an intermittent fault on a Fin Stabilizer onboard
a passenger jumboferry was successfully logged,traced and rectified.
Media report of the ferry incident
——————————————————————————
Calibration of pressuretransmitters,switches etc.